Rwanda Gorilla Safaris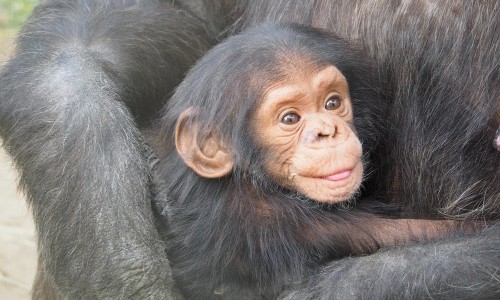 5 Days Chimpanzee Trekking Tour In Nyungwe National Park And Lake Kivu Exploration
3 Days Chimpanzee Trekking In Nyungwe NP
4 Days WildLife Safari In Akegera NP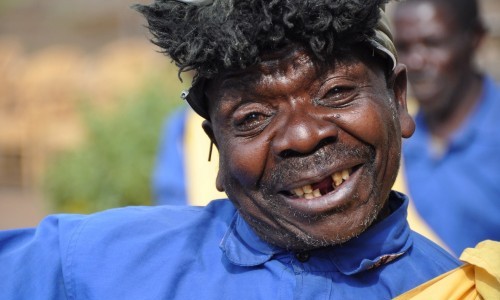 4 Days Double Gorilla Trekking In Rwanda
6 Days Primate And Adventure Safari In Rwanda
Gorilla Trekking is an activity that involves walking through lush tropical forests in order to see and find gorillas while they are in their natural habitat. It's only found in East Africa due to the favorable climate, terrain and vegetation. There are two species of gorillas, lowland and mountain gorillas.
The idea of seeing gorillas as they go on with their day to day lives has been described as a memorable experience and some have found it to be life changing. Imagine making eye contact with a silverback, it's such a thrilling experience anyone would like to have.
Volcanoes National Park is home to the endangered species in Rwanda and therefore it is where one can carry out gorilla trekking from. It lies within the Virunga Mountain ranges in northern Rwanda, Uganda and Democratic Republic of Congo and currently has a population of about 1000 mountain gorillas which is slowly increasing.
Volcanoes National Park currently has 12 gorilla families that have been made familiar to the environment of encountering humans, others are also living individually but these are for research purposes. Each gorilla family has one silverback and lots of females and young ones. Each family tends to stay in one territory though they at times move to different areas, they are monitored and protected by the park rangers in a way that each family is supposed to encounter tourists for only one hour in a day.
These families are Amahoro, Umubano, Susa, Karisimbi, Sabyinyo, Agashya, Kwintonda, Hirwa, Ugyenda, Bwenge, Muhoza and Igisha.
They were studied by Dian Fossey whose grave you can also visit while there, perched at about 3,000m above sea level.
Gorilla trekking destinations in Rwanda
Gorilla trekking in Rwanda is solely done in Volcanoes national park, on the lower slopes of Mt. Karisimbi or Mt. Bisoke. It is one of Rwanda's most valuable tourism treasure that has been able to change its economy as it has provided employment for locals, employing them as park rangers, porters, drivers and some of them are part of the staff at tourist lodges.
In order for one to enjoy gorilla trekking, you must first attain a Rwanda gorilla permit which comes at a cost of $1500 per person. This amount covers the 24-hour guard for each gorilla family (these are like personal bodyguards to the gorillas), these fees also help fund the conservation efforts and support the neighboring communities. And the minimum age for carrying out this activity is 15. However, people within the East African community have special offers.
The best time for gorilla trekking to be done
The best time to visit Rwanda for Gorilla trekking and it is also referred to as a special time is during the Kwita Izina gorilla naming ceremony. This is a ceremony held annually and the main aim of the event is self-explanatory though other activities are carried out during the event such as dancing, singing and discussions about gorilla conservation. When you visit during this period you get to meet different conservationists and park staff and also get to appreciate the Rwandan culture through music and dance presented during the ceremony.
However, gorilla trekking can be done during any time of the year though it is advisable to be done during dry periods since during this time trails are dry unlike during rainy season where they are muddy and slippery. So therefore, you can visit between December and February and also between June and September. Though when you hike towards the higher altitudes like at 2,000m, it is prone to rain even during the dry season.
Gorilla Trekking experience
The hike involved during gorilla trekking is guided by professional and experienced rangers and usually starts in the morning at 8:00am by briefing first involving rules and how to behave around the primates and also its during that time that you are allocated to one of the families among the twelve then later led to the starting point.
Since you're allocated to a specific gorilla family, you are usually in a group of not more than eight people. How easy the trek will be, depends on where the family you have been allocated to is found. Some are found in areas where the terrain is steep such altitude of 2,500m. But all the hurdles you might encounter along the way will disappear immediately you see the gorillas so worry not. And this kind of activity doesn't require one to be super fit as long as you can walk and support yourself
You can take pictures using your phone or camera but you are not allowed to use a flash as deep within the forest has limited light.
What you should carry along the hike
We recommend strong hiking shoes that are tough on rough terrain such as hiking shoes, light waterproof jacket and long clothes that fully cover both your hands and legs to protect them against stinging insects.
Getting prepared for a gorilla trekking tour in Rwanda
You should make an early booking thorough trusted and licensed tour operators or you can also make the booking on that real day though it is better to book in advance.
Prepare whatever you'll need in time and don't forget preparing your body and soul for the task ahead.
Gorilla trekking is a once in a life time experience and therefore if you get the opportunity to do it please don't be hesitant to visit Rwanda.